The RCC Online Experience
Did you know we offer the following online experiences to extend your racial consciousness and collaboration?
Welcome to RCC Online
At Racially Conscious Collaboration™ we are excited to offer extensive online programing to our network of amazing leaders that collaborate to increase racial consciousness. We know this is essential in order for systemic change to stick.  
Foundations of Racially Conscious Collaboration™ is professional development that was designed specifically to ensure that you gain immediate, deep personal and professional practice with the Racially Conscious Collaboration Tool™. The Foundations seminar is a highly engaging, visually stunning experience crafted to coach you and each participant to identify and accelerate the progression of your racial readiness. 
Collaborator™ Certification is a personalized experience that equips you to lead with racial consciousness and build capacity in your most essential relationships. You will learn to use the Racially Conscious Collaboration Tool™ during your cohort and then monthly thereafter with like-minded and dedicated change makers.
Since racism won't stop, we won't stop. We are here for you. Welcome to RCC Online.  
Click photo to the right for full bio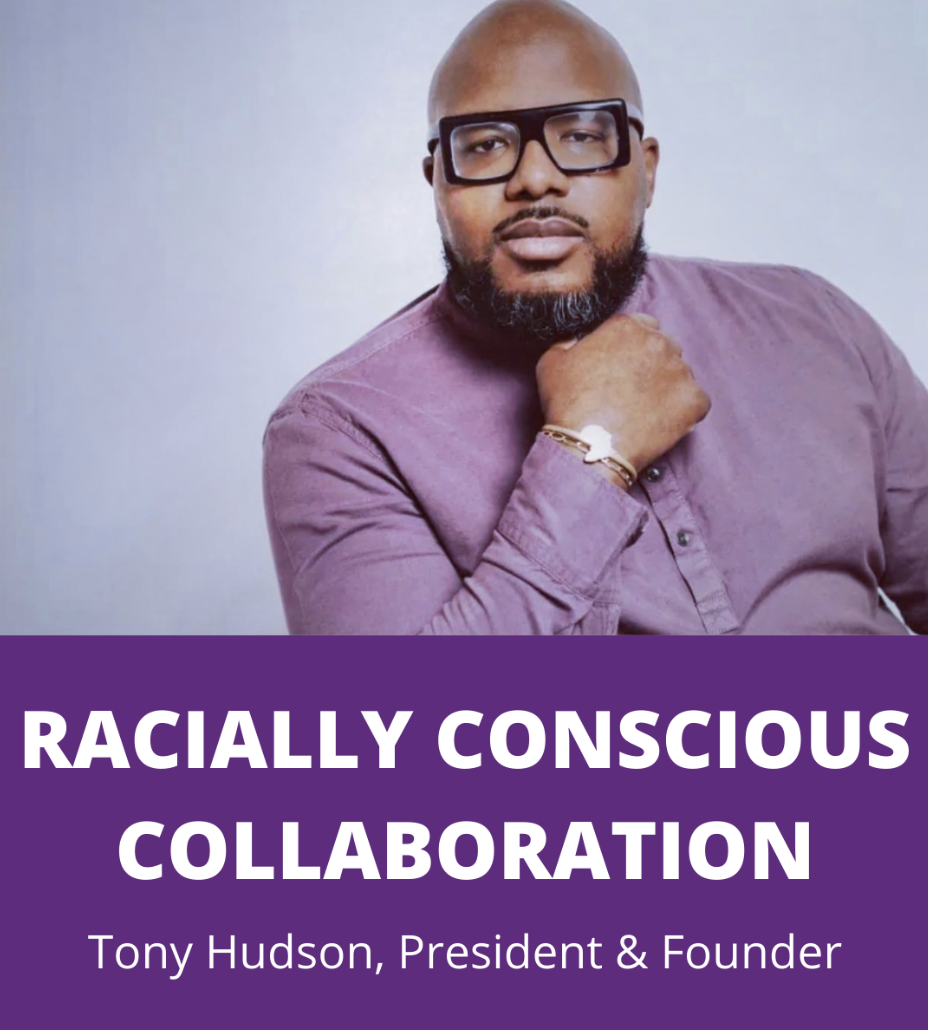 Check your inbox to confirm your subscription
Collaborator™ Certification
*Click here to download a program flyer
*Click here to complete a Collaborator interest form
Upcoming Cohort Dates

October 2022
Prerequisite: Foundations of Racially Conscious Collaboration™ must be completed prior to start date. The next Foundations Seminar is September 23 [TBD click here for enrollment link].
By September 25 Interest Form/Video Submission is due here
October 6 Orientation (drop in anytime from 5-6pm CST for introductions and questions)
October 20 Collaboration Webinar 1 (6-7pm CST)
November 3 Collaboration Webinar 2 (6-7pm CST)
November 17 Collaboration Webinar 3 (6-7pm CST)
November 28 - December 2 Collaboration Week (4-5pm, 5-6pm, or 6-7pm CST. Select 3 separate hours. Must attend 3)
Thursday Coaching Drop-in Hours: 5-6pm CST (attend a minimum of 3)
The prerequisite and 10 dates listed above are required to participate in this cohort
Post Certification: Attend 3 Collaborator™ Connection Alumni (1-hour) webinars per year to maintain certification.
____________________________

February 16 - April 7, 2023

April 13 - June 2, 2023
June 15 - August 4, 2023
October 12 - December 1, 2023

Detailed dates will be added to cohorts above